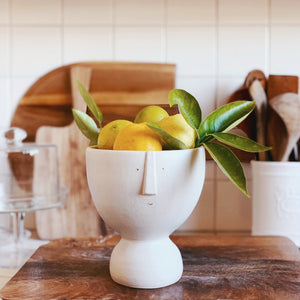 tangerine tony
A sweet bowl for your fruit or other treasures! 24k gold accents and satin white glaze. Wheel thrown and hand painted.
This pot is 6.75 inches tall, 6.25 inches in diameter.
Like many of us, Tangerine Tony has an imperfection, so he is being offered at a reduced price. He has a small bump on his nose.