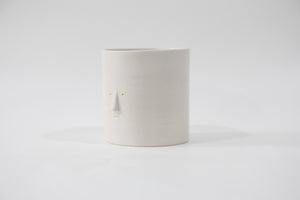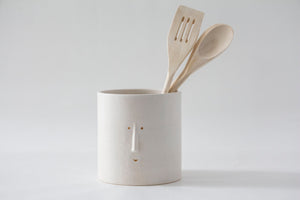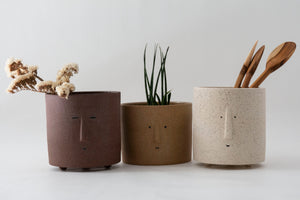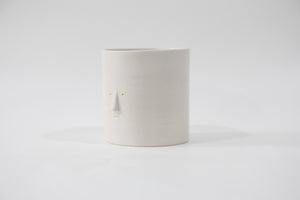 jolly joshua
Sweet stoneware pot, perfect for your plants or your kitchen utensils! Stoneware with warm white glaze and 22k gold details. Wheel thrown and hand glazed.
This pot is 5.5 inches tall, with a 5.25 inch round opening.
Like many of us, Jolly Joshua has imperfections, so he is being offered at a reduced price. He is not perfectly round and has some small surface cracks on his bottom (underside) that do not go all the way through. These imperfections do not impact Joshua's function in any way.